Vegas News November 28, 2021
Holiday Season In Las Vegas
When I first started visiting Las Vegas, my friends and I would come the week before Christmas every year during the holiday season in Las Vegas. The mid-week rooms were cheap, and nothing was ever never busy. We could get in any restaurant, club, etc., or gambling with ample room.
During one visit multiple employees were mentioning that the hotels during that week had about 30% capacity or less. This was (and still is) my favorite kind of Las Vegas experience. Partying in Las Vegas with a lot of people is still fun but I prefer being able to do what I want when I want. That's easier when fewer people are around.
Life is different and that trip has since changed a lot. First, the date has changed to whatever works best for the majority of the crew. Second, I live in Las Vegas but still have touristy fun with the current crew. While different it's still a great time with great people.
This gathering is what I consider my winter vacation and it's happening soon for the first time in a couple of years thanks to Covid-19. The plan is absolutely amazing but it won't be happening when Las Vegas is at the low capacity the trip started at.
Since this long weekend has been in the works for almost 18 months (6 months seriously) we've had reservations for everything we could possibly want for a while. As you've been hearing, the best restaurants are filled to capacity, and shows are selling tickets as fast as ever.
Genting/Resorts World Earnings
My winter vacation came to mind when I looked at Genting Group's third-quarter earnings report this week.
Genting is the owner and operator of Resorts World Las Vegas. While the report is mostly focused on the companies Asian properties there are a few mentions of Las Vegas. One thing that stood out to me was occupancy during the quarter.
The "average hotel occupancy rate during the current period was approximately 56%." That's quite a bit behind most of the Las Vegas casino operators that reported earnings already.
Resorts World Generated Pretty High Overall Revenue
Genting notes that Covid restrictions and the lack of conventions hurt the business. Somehow, the casino across the street (Wynn) had record high room rates during the period.
Looking forward, I think this will turn out to be a fine start. Resorts World generated pretty high overall revenue for the quarter. International travelers are beginning to visit Las Vegas this quarter. Additionally, the theater that should draw large crowds with big-name residencies will open very soon.
I've changed a lot in some ways and not at all in other ways since moving to Las Vegas. I think one of the reasons I've enjoyed my visits to Resorts World so much is that it isn't crazy busy like some other Vegas Strip hotels lately.
Chalk that up to the lower occupancy since I've only stayed midweek when the club isn't open and the casino is busier. I look forward to seeing how busy it is during the holiday season.
There's always a purpose to diving into the corporate earnings reports. Resorts World is still the new casino on the block and looking to draw people. The hotel has very competitive and lower room rates compared to other nearby properties.
A comparison to Wynn isn't entirely apples to apples. However, it shows the difference in prices of hotels across the street from each other. The hotel rooms at Resorts World are still essentially new. This is definitely a hotel/casino to consider for anyone that doesn't mind staying at this part of the Vegas Strip.
I'll have more to report back about Resorts World soon. I plan to check out Eight Cigar Lounge and spend more time at 66 Starlight soon. There may be dinner at a new restaurant involved but I'm leaving that up to other people to tell me about.

Las Vegas Quick Hits
We all hope you had a great Thanksgiving. Every Las Vegas casino still has Black Friday/Cyber Monday sales if you're looking to save money booking a trip next year. You may just have to act quickly as some run out soon. See a lot of the deals here.
Las Vegas casinos have all switched into Christmas mode. There's some kind of Christmas cheer all over town. Expect to see even more as we get closer to Santa day.
You can already enjoy the holiday beauty of the Bellagio Botanical Gardens and Conservatory. See pics and read about the display here.
Aria has a less spectacular but still pretty Christmas display. See pics and read about it here.
I wonder how MGM Resorts will decorate the Cosmopolitan next year.
December is also rodeo (NFR) month in Las Vegas. There's lots of cowboy and cowgirl stuff going on. Read more here.
Crimson at Red Rock has become a neat bar that changes themes throughout the year. The current Christmas theme is great if you're looking for a different place to visit for some IG pics. Read more here.
The poker room at Flamingo is closed for good. I highly doubt Bally's poker room will close with WSOP moving there next year but we'll see. Read more here.
I wonder if Caesars will turn the Flamingo Las Vegas poker room area into a stadium gaming installation like they did at PLANET HOLLYWOOD Las Vegas Resort. If they do, I doubt it will have room for a go-go dancer stage.
Brad Garrett Comedy Club is open at a new location inside MGM Grand. Read more here.
Tickets for the NFL Pro Bowl and college football East-West Shrine game at Allegiant Stadium in February are on sale now. Read more here.
The past two years are just the beginning of cashless gaming in Las Vegas. Read more here.
KA at MGM Grand is back. Read more here.
---
Also, be sure to join the ZorkCast Group on FaceBook.
This is the Facebook group to continue the conversation from the ZorkCast podcast and TravelZork website. Feel free to start a conversation related to anything TravelZork or ZorkCast.
---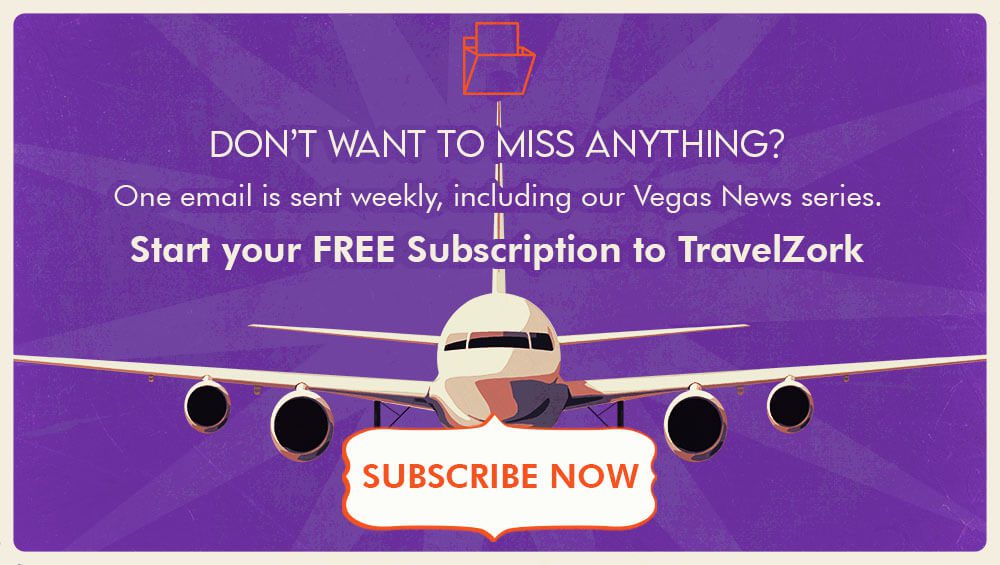 ---