Vegas News September 29, 2022
Caesars Renovations and Comp $27 Cocktails
Caesars Palace Las Vegas just finished renovations that include a new lobby bar. Everything looks great, especially the new lobby bar (above). Read the press release here and find out even more here.
Vital Vegas says that some of the $27 specialty cocktails at the new lobby bar will be comp'd. See the tweet and pics from the bar here.
New Galleria Bar at Caesars Palace is awesome. Specialty drink prices are, well, $27 is the new $18, which was the new $12 (a good number can be comped for video poker players). Bartender Brian will be familiar to Hell's Kitchen fans. Love what they've done to the place. pic.twitter.com/6FWZ3RSwMk

— Vital Vegas (@VitalVegas) September 22, 2022
Bally's Trop Takeover
The Nevada Gaming Commission approved the Tropicana sale to Bally's this week. Just about everything will remain the same at the property for a year or two. You can read highlights of the changes from a couple of weeks ago here.
Eventually, Tropicana will have a new name. Bally's will be considering multiple redevelopment possibilities over the next couple of years. The company hasn't teased names, but I think Tropicana will eventually become the new Bally's Las Vegas.
Bally's did share something new this week. The company is working on a changeover plan with Penn Entertainment. All players at the Tropicana will start the new Bally's Rewards program at zero. Eventually, Penn's mychoice rewards will no longer be accepted at Tropicana. M Resort is the only other Las Vegas option for mychoice rewards members.
Bally's Rewards – Bally's Trop Takeover
Bally's didn't mention matching tiers during its meeting with the Nevada Gaming Commission this week. It's possible there will be a tier match with points starting at zero. You can learn more about Bally's Rewards available at Bally's Lake Tahoe here.
Formula 1 – 2023 Calendar
Formula 1 released its 2023 calendar this week. The Las Vegas Grand Prix date is scheduled for November 18 if the track is ready to go. Events will take place from 11/16-18. Read more here.
You can still donate $7.77 to possibly gain early access to F1 tickets. It looks like "only" 100,000 tickets will be available, and there will be much more ticket demand. Read more here.
Food Hall Concept
We finally have details on the food hall replacing the buffet at Aria. Read about Proper Eats here.
The food hall concept may not be original, but I'm looking forward to checking out Seoul Bird. This will be its first US location. Learn more here.

Las Vegas Quick Hits
Station Casinos continues to move forward with planning new casinos. It looks like approval for a new casino in North Las Vegas will be right around the corner. Read more here.
MGM Resorts has its own airplane(s) for high rollers. It's no surprise that the company is selling the Cosmopolitan jet. It's less than $9 million if you're interested in buying a used Gulfstream. See the specs here.
You love parking updates so here ya go. The Venetian and The Palazzo are now charging for valet parking. Self-parking is still free. Read more here.
Bruno Mars will be playing two shows at Park MGM on New Year's Eve weekend. Read more here.
A slew of performances have been announced for New Year's Eve over the past couple of weeks. You might want to start making plans if you want to visit Las Vegas for the holiday weekend.
Lucky Club Hotel & Casino in North Las Vegas is being renovated and rebranded as Ojos Locos Sports Cantina y Casino at Hotel Jefe. Read more here.
The Nevada Gaming Control Board fined William Hill for issues with its sports betting app. Read more here.
The problems at William Hill started in 2015. This is well before Caesars purchased the company. You can read about that deal here.
Binions and 4 Queens are owned by the same company. They're finally combining players clubs. Read more here.
If you haven't been to Binion's website in a while it still looks like this.
You've known this information about the hotel and casino business for more than a year since you read Vegas News every week. Read more here.
Speaking of conferences, here's a preview of some of the slot machines that will be on display at G2E.
There aren't many licensed games so many of the slot machines above should be in casinos sooner than later. Some of the new cabinets are already in casinos. I'm hoping to be wowed by some of the new technology in the games.
The Strat is part of the World Hotels collection. I'm not familiar with these properties. Read more here.
There's a new viewing deck being built at The Strat so people can see the Gateway arches to downtown Las Vegas more easily. Read more here.
The Las Vegas Aces won the WNBA championship this week. The team celebrated on the Vegas Strip next to the Bellagio fountains. Read and see more here.
Caesars announced more show dates for Donny Osmond at Harrah's next year. Read more here.
Event Planners – PopUp Rideshare Service
This one is for event planners. I saw a press release for a popup rideshare service to get people to and from conventions. I could think of many uses for this service, but I'll leave that to the experts. I've been out of the event game for years. Read more here.
Guns-N-Roses
Last but not least, I was wondering why details on a Guns n Roses box set was in my Las Vegas news feed. You can read the press release here but I'll save you the time if you prefer. The set will have a "complete audio recording of Live In Las Vegas taped at Thomas & Mack Center on January 25, 1992, newly mixed from the original multi-track tapes and features the band's new guitarist Gilby Clarke."
---
Also, be sure to join the ZorkCast Group on FaceBook.
This is the Facebook group to continue the conversation from the ZorkCast podcast and TravelZork website. Feel free to start a conversation related to anything TravelZork or ZorkCast.
---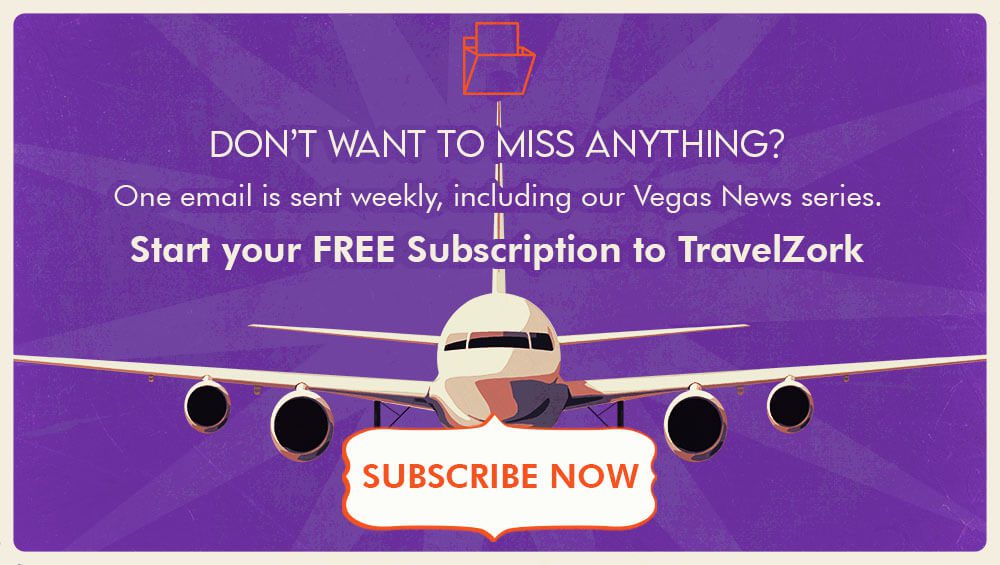 ---