Vegas News September 5, 2021
Cosmo Vegas For Sale
Only a small COVID-19 update for Las Vegas during this long holiday weekend. There are no major changes to COVID-19 protocols when you visit a casino. You still have to wear a mask inside of casinos unless you're eating, drinking, or smoking. The larger scoop of the week is that Cosmo Vegas is for sale.
BIG COVID-19 Policy Change Large Venues
The big COVID-19 policy change is for venues with 4,000 people in attendance. The updated guideline mirrors the recent seated venue policy. This is already in effect for large seated venues like Allegiant Stadium has for Las Vegas Raiders games. You can see that here.
The updated policy allows conventions with 4,000 or more people to allow attendees to go maskless if they choose. This could apply to conventions like G2E, CES, and NAB. You can read more about the new policy here.
Coincidentally, last week I mentioned signing up for Clear Health Pass assuming I'd need it. Well, I'll need it for the Globar Gaming Expo (G2E). The convention and expo is requiring proof of vaccination for entry. There hasn't been any information about mask requirements just yet.
While all of the usual gaming manufacturers will be at the G2E expo, the panels are very light. No complaints here. Since there will be fewer people yapping, I'll be able to spend more time looking at new casino toys and games.
There are a couple of COVID-19 policy updates for venues and conventions. Check it:
Vegas Golden Knights will let anyone into games but you'll have to wear a mask. Read more here.
Lady Gaga shows at Park MGM must be fully vaccinated or show a negative COVID-19 test. Read more here.

The Nevada Gaming Control Board sent a reminder about the current mask policy to casinos on Friday afternoon. Violators will be fined.

Las Vegas Quick Hits
There will be plenty of Quick Hits of news this week since it's a holiday. Last week, I had a coffee meetup at Urth Caffe at Wynn this week and decided to check out the new Bagelmania location near the Las Vegas Convention Center.
No Comp Bagels
Since I was overly caffeinated from the huge and delicious coffee at Urth Caffe, I didn't have any food. I just stopped by to take some pictures. It's a nice-looking place and I'll grab a meal there soon. Sorry, no comp bagels or coffee at the video poker bar. I asked the day it was approved.
#BagelCasino is dealing 7/5 JoB for those of you that have asked. More pics from @bagelmanialv later. pic.twitter.com/uByR4Z19rx

— Marc (@MeltzVegas) September 1, 2021
Enough about me, let's get to the Vegas news this week! The big news: Cosmo Vegas for sale!
The Cosmopolitan being available for sale is no longer a rumor. Bloomberg is reporting that Blackstone is expecting to sell the property for more than $5 billion. Read more here.
On a related note, I'm sure my amazing offers will dry up when the Cosmopolitan is sold. <Insert sad face>
Little Tony's at Palace Station is boarded up. No word if the Pizza Rock offshoot will reopen but that seems unlikely. See a pic here.
Good quick read about Grubhub providing room service at Resorts World Las Vegas. Unfortunately it doesn't mention free pickup which I think is the best feature. Read more here.
Genting, owner of Resorts World, reported earnings this week. The casino-resort generated $14.9 million in revenue in the first six days it was open. You can see the full report here.
MGM Resorts has some sweet Lady Gaga VIP packages for the shows in October. Check 'em out here.
Speaking of packages…Allegiant Air has Raiders ticket and flight packages here.
The Beatles Love show at The Mirage is back. Read more here.
MGM Resorts set up a beer garden outside of Mandalay Bay and Luxor for "tailgating" before big events (Raiders, concerts, etc.) at Allegiant Stadium. Read more here.
I drove by construction on The Sphere behind The Venetian and it looks similar to building the Death Star in Star Wars. Check out this video highlighting the venue. It's going to be rad when it opens in 2060.
---
Also, be sure to join the ZorkCast Group on FaceBook.
This is the Facebook group to continue the conversation from the ZorkCast podcast and TravelZork website. Feel free to start a conversation related to anything TravelZork or ZorkCast.
---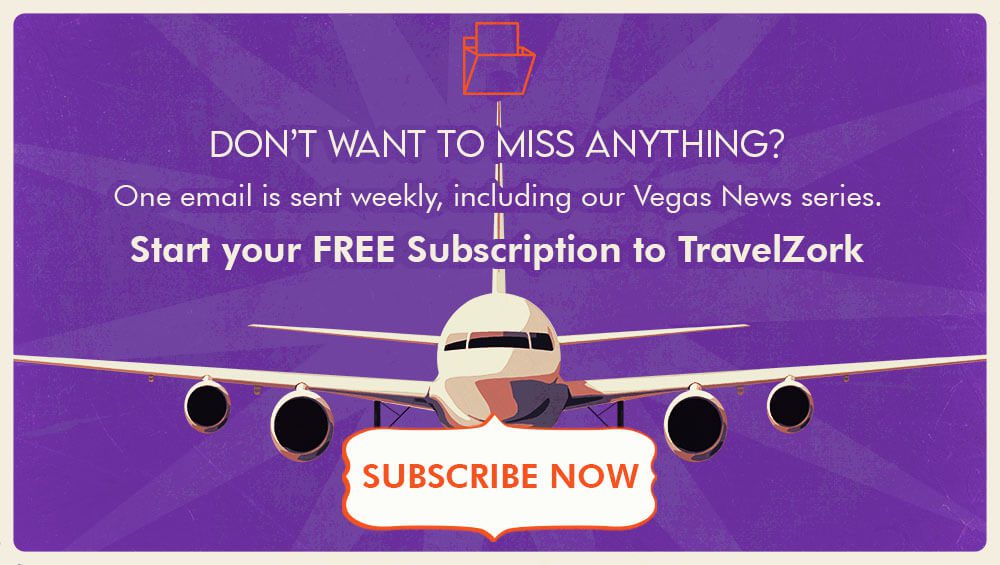 ---