Have You Heard About Virgin Las Vegas?
As you probably know by now, Virgin Hotels Las Vegas (Virgin Las Vegas) recently opened where the Hard Rock Hotel and Casino once operated. I visited the property after a few days to allow the employees to settle into the new digs. The good news is that everyone was in great spirits and helpful.
The main entrance at Virgin Las Vegas is nice, but I think I'll always miss the Stevie Ray Vaughan quote that used to be above the doors. It was a reminder of what the property used to be. Walking into the property, I got a vibe that I expected from Virgin.
Virgin Las Vegas – Entry and Lobby
The entry and new lobby area was bright, spacious, and had an LA vibe I enjoy. I ended up spending more time here than most of the property while waiting for friends to arrive. The Bar at Commons Club was opposite the check-in area.
It was a bit early for me to grab a drink but a couple of couples visited the whimsically designed bar. This looks like a great lobby bar with a piano/organ for jams at night. Unfortunately, the bright space turns a little darker when entering the Mohegan Sun Casino.
Main Casino Floor
Unlike the Hard Rock, the main casino floor at Virgin/Mohegan is level with no bar area between the games. It was darker than the entry area but not as dark as other parts of the property. The ceiling has a lot to do with that.
There's lots of room between the machines and table games. Last week, we passed on highlights of the gaming odds here. I like to visit casinos early so I don't get too many people in my photos.
Retail shops and restaurants still surround the main casino floor. The Kassi Beach House was closed and still under construction despite multiple opening delays. This will open in May.
Nobu, Pizza Forte and Commons Club
Nobu and Pizza Forte remain from the Hard Rock days. The Kitchen at Commons Club occupies the old Lucky's Cafe space. The breakfast was pretty good although my iced coffee tasted like hot coffee on ice. I'll bring some Dunkin Cold Brew next time.
Slot Machine Plexi
I didn't notice plexiglass at the tables but the slot machines in rows have it. This reminds me of using a library computer terminal back in the day. The slot machines in pods didn't have plexiglass as they're natural distanced.
The original casino area at this property was obviously different from the Hard Rock but it's fine. Frankly, like Sahara, the design feels like a casino in Anywhere, USA.
Old HRH Expansion and Sportsbook
I after checking the original casino I headed over to the old HRH expansion area off the main space. This part of the casino is still super dark and is mostly slot machines.
The new sportsbook looks as though it's in the space a bar was located in the middle of the walk to the now Ruby Tower. It's a nice little sportsbook that should start taking bets this summer. In the meantime, the TV's are on and guests can watch the games.
I've never really been a fan of this space and I'm still not a fan even though I won a few bucks killing time. This feels more like a part of Virgin than it ever did when this was the Hard Rock.
This part of the casino is mostly slot machines. It's also where the high limits rooms (slots and tables are separate), steakhouse, cashier/players club cage, Night + Market are located.
Money Baby will open in this area soon too. Even though much of the space is used similarly, it feels more a part of the property than before.
Rudy Tower Lobby Bar
I didn't visit this part of the old casino often but it looks like the lobby bar in this part of Virgin/Mohegan is different. There are blackjack tables instead of a bar in the center of the space. The bar is off to the side. The dark vibe continued here and I quickly headed back to the main entrance.
The main entrance of the property is beautiful, bright, and whimsical. The modern desert theme works for me. I even took a selfie in front of some cacti so I have a bright memory of being at Virgin.
When the whole crew showed up we took a lap starting at the Opal (formerly Paradise) Tower area.
Casa Calavera, Dunkin, Funny Library
Casa Calavera occupies the Pink Taco space. They opened the restaurant up to the hall and it looks and feels bigger. There are a bunch of nice backgrounds which should make this an instagram hot spot.
Dunkin Donuts is still open for anyone looking for a bit of east coast coffee love. I'm not a fan of the donuts. Anyway, there's another coffee shop that I was looking for.
Funny Library located by the elevators of the Opal Tower. This is bright open space looks perfect for anyone working or just sipping on a drink.
I look forward to trying the good stuff on my next visit. Behind where I took this photo there's an event lawn outside. This space can be rented for receptions or conferences.
Something Feels Off – Virgin Las Vegas
Something feels off about the property. This has been floating in my head since I noticed separate branding for the casino, sportsbook, and hotel. It's not normally a big deal when it's only the sportsbook that has a different name. Having three brands to reference seems suboptimal.
If I tell someone I'm going to check out Virgin Hotel or Mohegan Sun Casino they can't put together that I'm at the same place. Thankfully, we don't have to deal with the sportsbook brand yet.
The confusion continued during my visit when I shared pictures. There were too many people who thought I was at different properties. It's obnoxious trying to explain the branding repeatedly and I'm done with it personally. Professionally I'll still use the brands since visitors should know what's up.
I'm Just Calling It Virgin
I'm just calling the entire place Virgin moving forward. Sorry, Mohegan Sun. Sorry, Betfred. The casino is fine but the names confuse people and waste my time having to explain it.
Anyway, there was nothing calling my name heading into the casino. For example, Stadium Swim, Legacy Club, and the sportsbook at Circa were all things I absolutely had to see for myself. They all lived up to expectations.
Nothing Calling My Name
Unfortunately, there's nothing calling my name at Virgin. There are bright spots – literally. I love the lobby area and bar, as well as Funny Library, These both look like a good workspace.
The old casino is fine but there's nothing special about it. I can play 3:2 blackjack at plenty of off-strip casinos. The slot area to the Ruby Tower is a bit dark and uninviting.
There's nothing that says I should visit Virgin and gamble a little while I'm there. Having said that, the hotel rooms look gorgeous and that might change my mind about visiting Virgin again.
How Is It NOT Finished?
It is possible Money Baby, Kassie Beach House, Olives, or the music venues will draw me back to Virgin after they open. On that note, how is construction on the entire property not finished yet?
My Expectations Were Low….
Overall the property looks like a renovation with a few different design concepts that don't perfectly align. Overall, Virgin is nice but not amazing.
It's definitely worth checking out as it's a new casino. I recommend not having high expectations heading in. It seems as though many expected more than they received when visiting Virgin in the first week it was open.
My expectations were low heading in and they were met. That's fine. We have one more new casino opening in Las Vegas soon. On to the next one!
---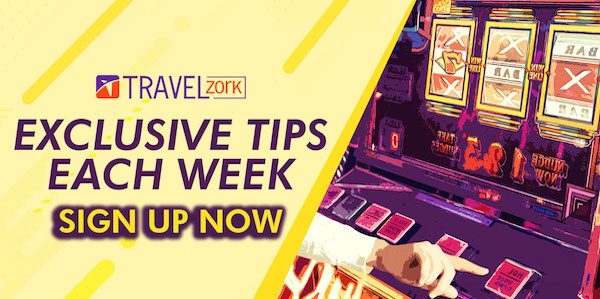 ---
FAQ – Virgin Las Vegas
---