Photograph ©2017
Marc Meltzer
| The Cosmopolitan Of Las Vegas
The Cosmopolitan will begin charging for valet parking on April 18. Self-Parking fees will begin on May 16. Both visitors and hotel guests will be required to pay for parking. Las Vegas locals will have to pay as well. Here are the specifics:
Valet (Begins April 18)
0-4 hours: $13
4-24 hours: $18
24+ hours: $18 per day (or additional portion thereof)
**Valet parking is complimentary for Gold status or higher, subject to availability. You must have your Identity card present.
**You will pay each time you valet.
Self Parking (Begins May 16)
0-1 hour: Complimentary
1-4 hours: $7
4-24 hours: $10
24+ hours: $10 per day (or additional portion thereof)
**Motorcycles and two-wheeled vehicles: Exempt from parking fees
**Self-parking is complimentary for Sterling status or higher, subject to availability. You must have your Identity card present.
Concerts and Special Events
During special events and peak periods on the Las Vegas Strip (such as concerts or holidays like New Year's Eve), special pricing may apply to ensure The Cosmopolitan's guests have sufficient access to parking. Generally, event pricing is in effect from 4 – 11 PM. Identity members and registered hotel guests are not subject to event pricing. Since this isn't limited to events at the Cosmopolitan you might see a higher rate for events at other casinos on the Las Vegas Strip.
There will be kiosks on each level of the parking garage near the elevator banks on both sides of the Cosmopolitan. You can pay using cash or credit cards on garage levels B2 and B3. Make note that only credit cards (no cash) will be accepted on B4 and B5.
Unlike other casinos that charge for parking, you will earn players club points with your parking fees. Hotel guests should make sure to charge parking fees to their hotel room to receive credit. Everyone else can receive their points by visiting the Identity players club desk.
Related : The Cosmopolitan Has The Best Video Poker Bars On The Vegas Strip
You can avoid parking fees by being a higher tier of the players club. The Cosmopolitan doesn't have a credit card to jump to a hire players club tier for free parking like Caesars Entertainment and MGM Rewards International. You can learn more about the Identity players club at TravelZork here and here.
Prices are subject to change. You can refer to cosmopolitanlasvegas.com parking for more information.
TRAVEL DEALS
Waldorf Astoria Las Vegas – Suite Escape Stay 2 nights and get the 3rd night on us.
IHG (Intercontinental, Holiday Inn, Crown Plaza) Stay in the Moment 25% off sale

Buy a festival ticket from StubHub, receive 15% off your next concert ticket purchase.
Give the gift of entertainment through StubHub!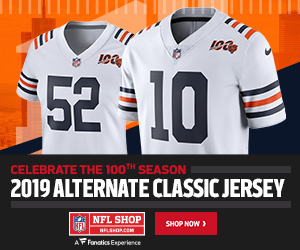 Advertisement - Privacy and Cookie Policy Disclosure