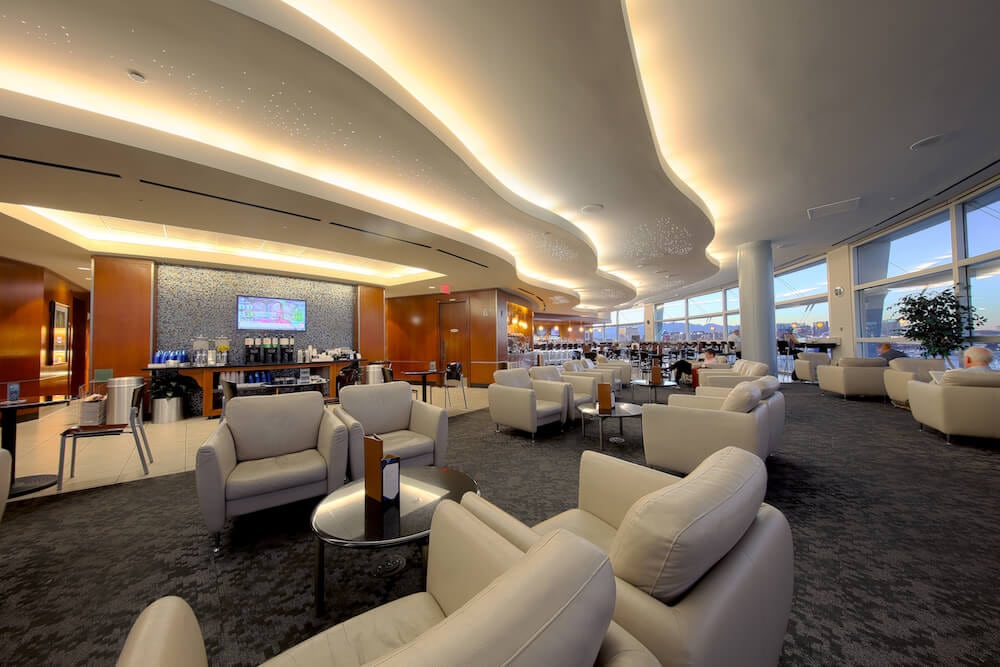 Photograph ©2017 Jay A. Alpert and TravelZork | © United Airlines |
United Club at Las
Vegas McCarran International Airport
The United Club Experiment
UA testing new food and beverage offerings at select lounges
Lagging behind many international counterparts for years, lounges for U.S. carriers are now stepping up their game. United, Delta and American have focused on remodeling and creating special spaces for international and (in some cases) transcontinental premium class customers.
Now United is making another move as it experiments with new food and beverage choices in select lounges around the U.S., which includes the TravelZork favorite of Las Vegas. The strategy is also being tested in Houston Intercontinental, Orlando and Boston.
"Designing this program was about delivering the right food to the right people in the right city," said Lounge Vendors Manager Kirsten Perlisk in recent United press materials. "Regardless of what brings you to Las Vegas, we are here to help you refuel."
Fun For LAS
That translates into some fun for LAS. Booze is available around-the-clock, so it is only fitting that Las Vegas offers a Bloody Mary bar. United says travelers can choose from premium vodkas and an array of meats, cheeses, fresh produce and sauces. The other alcohol offering is $5 specialty martinis. This goes one step beyond complimentary house wine, beer and liquor. No need for the party to stop when you leave the casino!
What better to wash down some fried breakfast food? A food exhibition cart has a hash brown bar. It also will offer the (more typical of United Club) cheese and charcuterie and a ramen noodle bar. Other little goodies include breakfast parfaits, cinnamon raisin bruschetta, caprese salad bites and smoked salmon pinwheels.
Photograph ©2017 Jay A. Alpert and TravelZork | © United Airlines | Salmon pinwheels at United Airlines United Club in Las Vegas
Photograph ©2017 Jay A. Alpert and TravelZork | © United Airlines | United Club experimenting with food choices including a ramen bar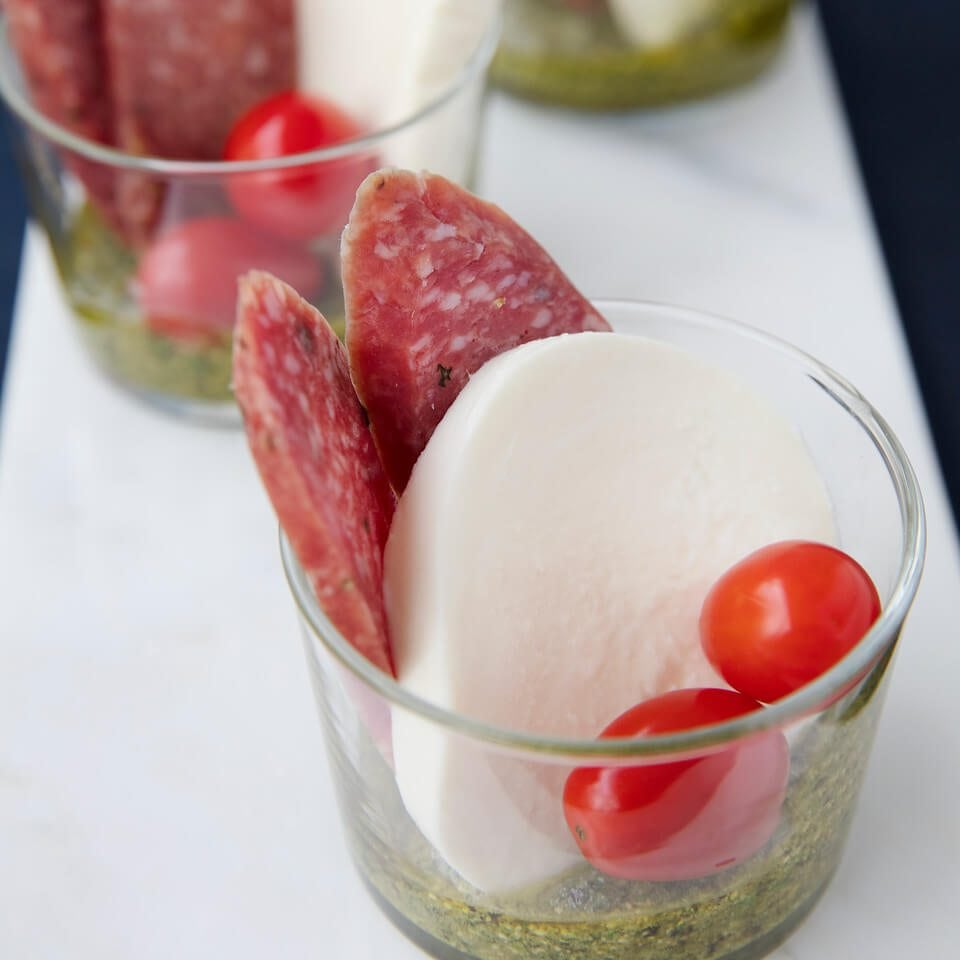 Photograph ©2017 Jay A. Alpert and TravelZork | © United Airlines | United Airlines experimenting with new food at the
United Club at Las
Vegas McCarran International Airport
Photograph ©2017 Jay A. Alpert and TravelZork | © United Airlines |
United Club at Las
Vegas McCarran International Airport is trying out food options such as yogurt parfaits
Why now? AvGeeks (Aviation Geeks) went nuts when American Airlines started offering custom guacamole in a few of its Admirals Clubs. United must have taken notice. This, as the carrier is getting a lot of praise for its Polaris lounges that are opening at its hubs offering international service. United is demonstrating that people who are flying domestic may also be wooed with improved offerings.
Beyond Polaris and experimental food, United is becoming bolder with premium offerings on the ground. I recently had the opportunity to review Classified, the new invite-only restaurant at Newark Liberty. You can read the review here.
I have held a United Club membership since the days of Continental President's Club. The merger brought some lackluster changes for a few years and even dropped the quality of house liquor for a period of time. It seems the carrier sometimes saw the lounge as a bit of a throw-away. My partner and I once counted five mismatched variations of beaten-up chairs at one sad IAD lounge.
Then a little magic started to happen. Seeing the benefit of improving clubs, United did an overhaul of its offerings. There are still the cubes of cheese, but there are now different salads, a hot soup, and breakfast offers Greek yogurt and fresh fruit. The pastries in the morning and desserts in the afternoon and evening, however, still leave a lot to be desired. Ultimately, the clubs are a great pit-stop. During a quick connection I can grab a light meal and not have to worry about running around the airport to find more substantial food.
Related: Bon Appétit | A Final Trader Vic's Meal on the Final United 747 Flight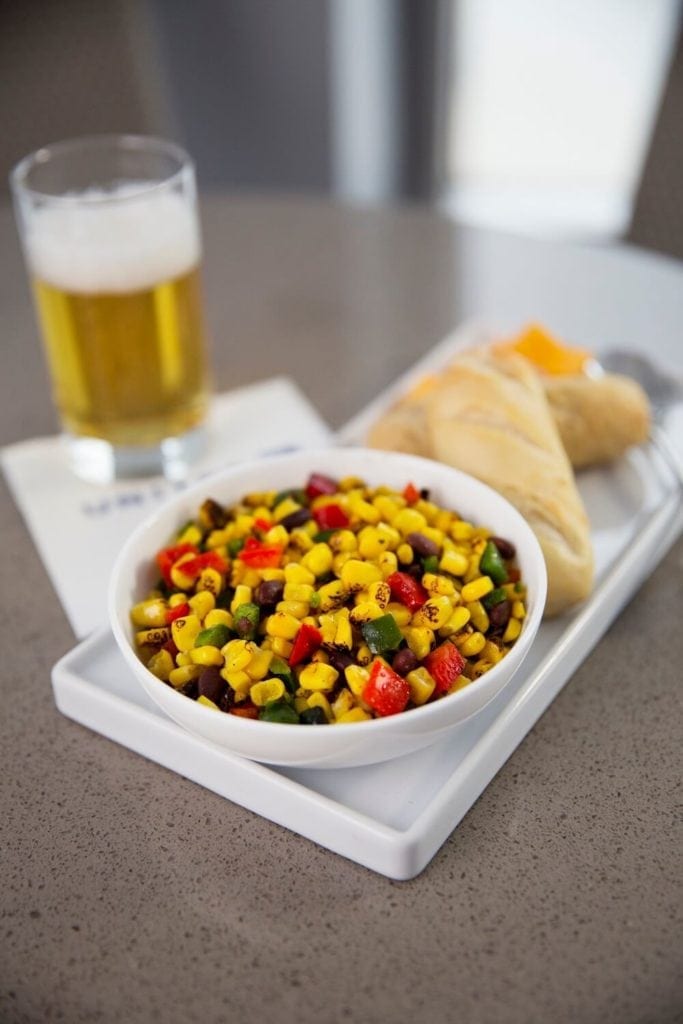 Photograph ©2017 Jay A. Alpert and TravelZork | © United Airlines | United Club food at domestic airport includes prepared salads and complimentary beer
There are a few ways to gain entry into a United Club ranging from a one-time pass to membership. The Explorer credit card offers two passes with the annual fee. However, be mindful that United is renovating clubs around the country, including a recent announcement of the main lounge at Newark Liberty, and passes may not be eligible for entry. The club reserves the right to turn you away. The United MileagePlus Club card offers a full-service membership. The annual fee may seem steep at $450USD, but that costs less than regular United Club membership (with the exception of top-tier elites) and you get other goodies with the card including bonus miles for United Airlines purchases and travel insurance. A one-time pass is $59USD per person. Considering the experimental food and drinks, this may be worth it if you spare a bit of time. If you are thinking about a one-day pass, do a little research about the lounge itself. For example, the London Heathrow lounge is gorgeous and offers a full spread of hot food and wide variety of wine, beer and premium cocktails at no extra charge. On the flip-side, some of the smaller lounges, such as Philadelphia, tend to be crowded and offer a bare minimum.
Related: Las Vegas | A Guide to the LAS Airport Lounges
Related: 10 Great Airport Bars for a Perfect Cocktail
Photograph ©2017 Jay A. Alpert and TravelZork | © United Airlines | United Club at London Heathrow Airport includes a full bar and hot food options
"We are embarking on a journey to redesign our menus and create a world-class experience that celebrates our global network but is in tune with the regional flavors of the locations we serve," said United in a recent press material. Let's hope that these experiments soon lead to stronger culinary offerings nationwide.