This will be an abbreviated version of news this week for the holiday. Marc needs to party too! Let's get to it.
SLS Las Vegas Sold
The big news this week is that SLS Las Vegas was sold by Stockbridge to the Meruelo Group. According to the Las Vegas Review-Journal, the deal should become official by the third quarter. The Meruelo Group owns a lot of businesses including the Grand Sierra Resort in Reno. We'll have more about this soon since there's plenty to speculate. Vital Vegas can get you started.
Rumor of the week: MGM Resorts discussing filling in Lake Bellagio
File under "no kidding."
Robin Leach is back with another rumor. This rumor is that MGM Resorts is discussing filling in the lake in front of Bellagio. This would remove the beautiful and infamous fountains. Fun fact, MGM has been discussing this idea for years. Think of this rumor as fresh as Caesars Entertainment selling RIO All-Suite Las Vegas Hotel and Casino.
All casino operators on the Vegas Strip are looking for ways to increase revenue. There will be a day where the value of something else will be greater to MGM Resorts than the fountains. Every casino and hotel operator is now charging more for views of the Vegas Strip now. That charge is approximately as much as the lake view. If MGM Resorts removes the lake, the casino corporation might be able generate more revenue for shareholders.
Ultimately, corporations are in business to make a profit. The shareholders are the owners of a corporation. Moreover, many executives are compensated in stock. The higher the stock price is the higher their compensation will be. It's always wise to follow the dollar in Las Vegas today.
MGM Resorts is a savvy company. It seems as though they may have used a PR tactic we see often in sports. The NFL, other leagues, and teams "leak" rumors to the media to gauge fan reaction. They often move forward according to response. I don't see the Bellagio lake going away tomorrow, but the seed has been planted and this will happen eventually. Enjoy it while you can.
ICYMI: Drake performed on the lake at Bellagio during the Billboard Music Awards last week.
Quick Hits from MGM Resorts
The sale of Sands Bethlehem to MGM Resorts has fallen apart. PA residents will have to drive the NJ for their Mlife Rewards. Read more about the deal here.
The Borgata isn't in Las Vegas but this bit of news will effect some visitors to Las Vegas. The Atlantic City casino switches their players club to M Life Rewards on June 8. TravelZork loves Atlantic City. Read more here.
MGM Resorts announced that Bavette's Steakhouse from Chicago will open at Monte Carlo/Park MGM later this year. Responses to this steakhouse on Twitter have been better than most restaurants in the past year. I'm looking forward to a new place to eat steak on the Vegas Strip. Eater has more details here.
Pac-Man Wild Slot Machine In Casinos
Pac-Man Wild Edition slot machines hit Las Vegas! They're exclusive to Boyd Casinos for the time being. This is a slot machine with no vintage video game action. The sights and sounds are nostalgic to me. I played at the Suncoast and can see this game gobbling up another $20 soon. Read the press release here.
Extended Quick Hits
Strictly Slots released their loosest slots awards. The information is exactly what you'd expect. Penny slots bad. Dollar slots good. Reno is loose. Check it out here.
The World Series of Poker begins this week. This guide to the 2017 WSOP from ESPN should have everything you'd want to know. Remember that this is free to watch in person at the Rio. It's a uniquely Las Vegas event. If you're a fringe poker fan it may not be worth a visit but it's something different to experience.
Alon is officially done. They've packed their bags and have put the land up for sale. They're looking for $400 million so it might be sitting vacant for awhile. You can read more here.
Rascal Flatts is moving their residency from the Hard Rock to The Venetian. Rascal Flatts: A Night To Shine will take place at The Venetian Theater October 6–7, 11, 13–14, 18, and 20–21. Read more here.
BLVD Food Court opened in the Hawaiian Marketplace across the street from Aria. Read more here.
Station Casinos is planning renovations to the pool area at Palms. There's also plans to expand Rain Nightclub. Read more here.
The Las Vegas 51's were sold last week. Maybe they'll finally move to Summerlin as rumored for since I moved to Las Vegas. Read more here.
This is probably a bigger deal than a quick hit. Caesars signed a deal with IMG. Expect to see the brand(s) in more movies and tv shows. Read more here.
Downtown Grand no longer offers 10x odds for craps. They're now offering 5x craps odds.
South Point released a slew of college football lines for next season. There have already been some big moves. Read more here.
TravelZork Happenings
Want direct access to casino news, casino reviews, narratives, loyalty programs and video poker? Visit our casino/Vegas section directly at CasinoZork.
 Congrats! Jim, Chicago, IL, USA our winner for April 2017!

Please join the thousands of people who read TravelZork every month! Sign up here for one email per week updates.
(Email is sent weekly on Monday afternoon Eastern Time, and includes our popular weekly Vegas news series) All verified subscribers are entered into a MONTHLY contest to win a $50 eGift card.
As long as you remain subscribed, contest is ongoing and you have a chance to win every month.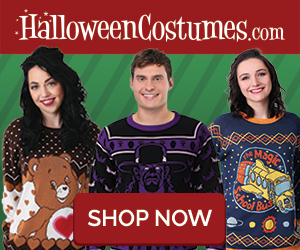 TRAVEL DEALS
Waldorf Astoria Las Vegas – Suite Escape Stay 2 nights and get the 3rd night on us.
IHG (Intercontinental, Holiday Inn, Crown Plaza) Stay in the Moment 25% off sale

Ends 10/21. Dreams Resorts & Spas sale – Southwest Vacations

Ends 10/21. Caesars Entertainment sale – Southwest Vacations

Buy a festival ticket from StubHub, receive 15% off your next concert ticket purchase.
Give the gift of entertainment through StubHub!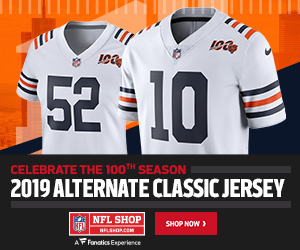 Advertisement - Privacy and Cookie Policy Disclosure